Housed in a beautiful 3-storey terrace unit at Gambas Crescent just opposite Canberra Park, SAIL Playhouse is filled with interactive learning spaces – the perfect environment for your child to play, learn and grow.
Take a virtual tour below or better yet, come see the playhouse for yourself!
Natural lighting and neutral colours in the environment minimises glare and discomfort, providing a conducive environment for learning to take place.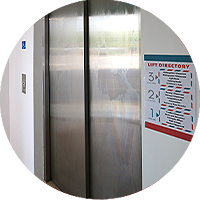 Wide pathways, ramps and lift access to all levels makes all areas in the Centre accessible to children regardless of their mobility
Visual supports are strategically placed in the natural learning environment, creating organisation and structure in the classroom and setting clear expectations for all children.
Group and personalised schedules of the day promote independence and support transition across activities throughout the day.
Balance of structured and unstructured activities and materials caters to diverse needs and helps children achieve their fullest potential.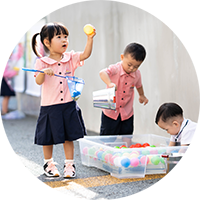 Therapy is incorporated within children's natural settings, supporting their participation in classroom activities and generalisation of skills learnt.
Like what you see?
We'd love for you to experience our learning space in person – trial playdates are also available upon request. Please fill in this form to indicate your interest and we'll be in touch as soon as we can!
Find out what parents love about us