Housed in a beautiful 3-storey terrace unit at Gambas Crescent just opposite Canberra Park, SAIL Playhouse is an inclusive preschool offering both half-day and full-day programmes for children between 18 months and 6 years of age.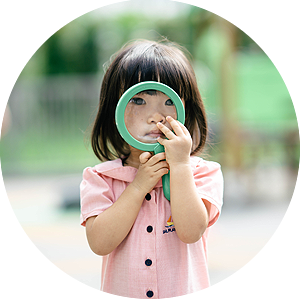 Toddlers
18 months – 30 months
REQUEST A TOUR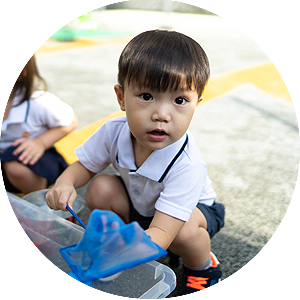 REQUEST A TOUR
Kindergarteners
5 – 6 years
REQUEST A TOUR
What parents say about us
Very professional & patient teachers. My son enjoys the school facilities and activities a lot. Teachers acknowledge my son's problems and try to help improve the condition. There is communication between the parents and the teachers. Simple assignments are given to students and parents. The school has an awesome app that showcases weekly photos and videos of the activities, just like Facebook feeds. This is precious and priceless! Highly recommended!
My 3.5 yo child has been in the school for 1.5 months and she is loving every bit of school life! The Teachers and the Principal are very collaborative with us parents and are also very likeable by the children. Weekly photos and activities are shared to update myself on my child's school life. Curriculum has daily outdoor play, weekly water play, cooking, sing and dance and not overly focused on only learning academic stuff like maths, science etc. Set up is cosy, more open concept and incorporated fun/ play elements than most typical classroom-type based. Highly recommend this preschool amongst the cluster of preschools in Gambas Crescent!
SAIL Playhouse is exactly what it sets out to do- strengthening abilities, inclusive learning. Typically developing kids learn to embrace diversity, and those that require additional needs are very well supported to develop their potential. Great facilities, great curriculum and not to forget GREAT TEACHERS who are fun, loving and committed; my child benefited greatly. PLUS, the school fees are very reasonable for the quality education they provide.
Come SAIL with us firsthand!