SAIL CURRICULUM
(Bi-lingual holistic learning)
Everyday is an exciting opportunity for learning and discovery with our inclusive education programme. Little SAILors learn about the world around them through a multi-sensory and hands-on creative curriculum, S.T.E.M.S. (Science, Technology, Engineering, Math and Sustainability) Explorers projects, well-rounded enriched programmes and purposeful play.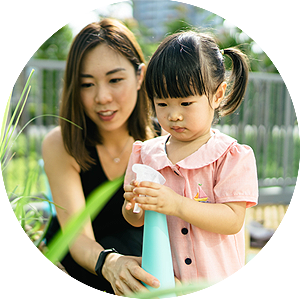 Holistic learning for better outcomes
We believe in developing the whole child. Combining the best early childhood pedagogies, the SAIL curriculum offers exciting and meaningful learning experiences where your child can actively explore and engage with their environment. Through the process they make amazing discoveries and meaningful connections about the world around them.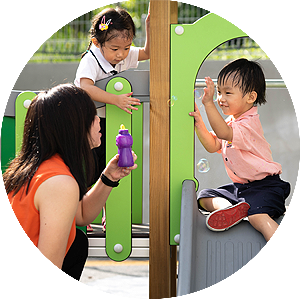 Personalised to your child
We believe that every child learns differently. Based on Howard Gardner's theory of multiple intelligences, we developed a curriculum that caters to diverse learning styles. Every learning experience is based on the individual learner's profile of your child, which means they'll get the most out of every session at SAIL.
Preparing your child for their future
We believe that while knowledge takes your child through school, skills will take your child through life. Our learning outcomes are focused on building a strong foundation in skills that enable our little SAILors to develop positive approaches towards learning. They learn to build resilience and are equipped with emotional coping strategies, foster positive relationships with others, be risk-takers and innovative problem solvers.
The SAIL programme focuses on 4 building blocks of development: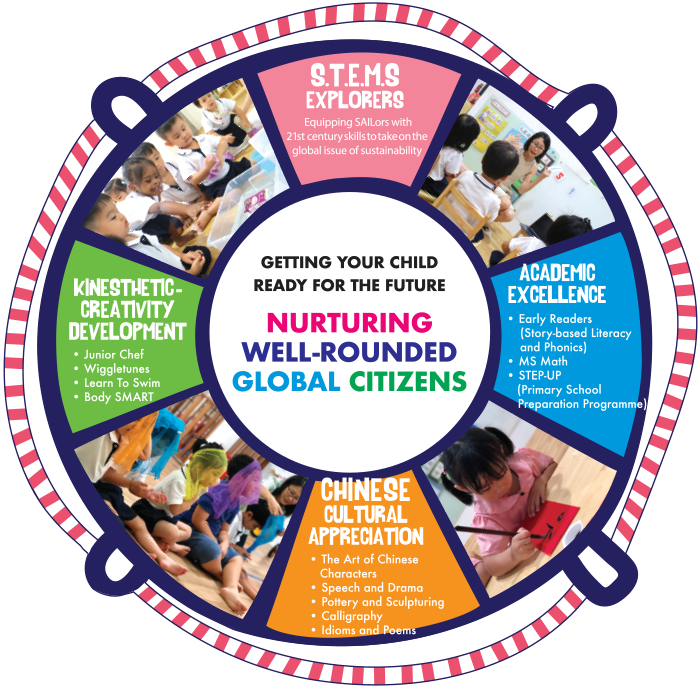 Research shows strong evidence that children who have experienced inclusive education perform as well academically and socially, if not better, than those from regular schools. They are better at taking on the perspectives of others and display better self and emotional regulation.
At SAIL Playhouse, we understand that no two people are exactly alike – we come in all shapes, sizes, colours, personalities and abilities. We embrace all these differences, and help nurture your child through personalised learning to help better prepare them for the big wide world.
Give your child a headstart in life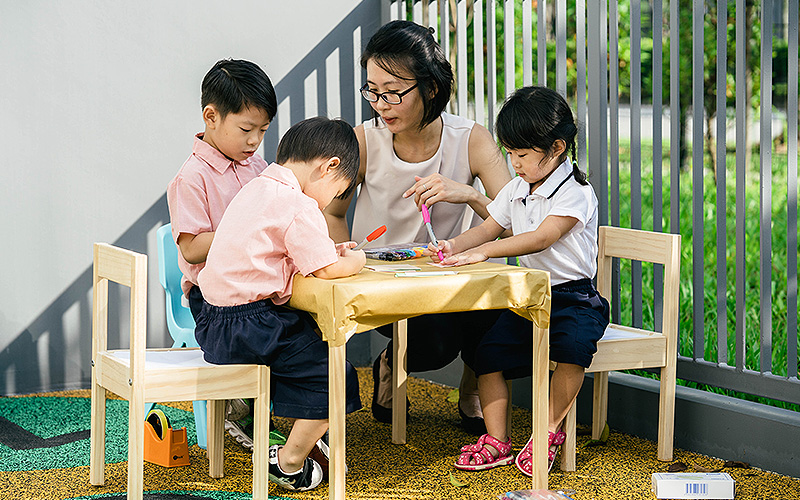 Higher quality education for your child
Universally designed curriculum caters to diverse learning needs

Environment is vibrant and conducive for learning

Low child-to-teacher ratio promotes quality interactions

Teachers are professionally equipped to deliver developmentally appropriate strategies and differentiate learning

Collaboration with a multi-disciplinary team assures you that your child is on track in their development
Exceptional learning outcomes
Our little SAILors are nurtured to develop a positive self esteem and confidence as they learn to recognise their unique strengths and how they can contribute to the community

High academic and social expectations enable your child to reach their fullest potential

Your child will form strong friendships established from respect and acceptance towards diversity

Positive peer modelling enhances development and growth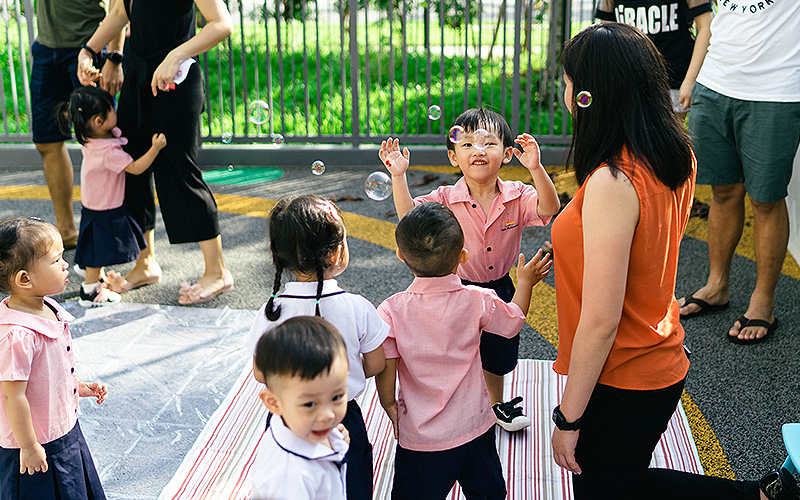 Parents as partners
Regular communication and updates of your child's progress

Take on an active role in your child's learning through participating in centre activities events and take-home activities

Parenting workshops and community outreach programmes provide opportunities for you to bond with your child and connect with other families

We'll support and empower you in your parenting journey – making it a fun and enriching experience for everyone
See what's in store at the playhouse!