Our SAIL voyage started with a shared desire to make a bigger difference to society.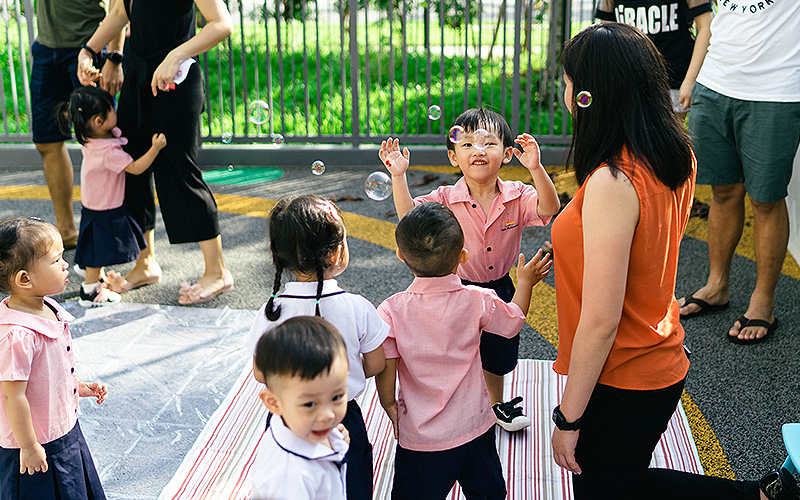 After years of working in preschool education and early intervention, we noticed a gap that needed to be filled. Many preschoolers are not receiving optimal support and there is a shortage of well-rounded quality programmes at education centres. A lack of altruism in today's children was another worrying observation we had.
With the introduction of inclusive education centres in Singapore, we watched developing children blossom. They enjoyed their classes, learnt well, and interacted with kindness and empathy through caring for their peers.
Confident that inclusive education impacts early childhood development in amazingly positive ways, we enrolled a crew of like-minded, passionate educators to start SAIL Playhouse.
As advocates of 'Strengthening Abilities' and 'Inclusive Learning', we set out to:
Embrace every child's individuality and uniqueness
Educate our children to be kind and compassionate
Change negative perceptions of inclusion
Together with you, the parent, we can nurture our little SAILors to be confident and resilient individuals who can make the world a better place.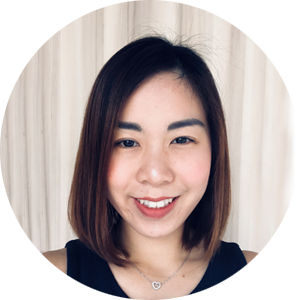 Chua Pei Lin
Principal & Founder
Hello there! I am Pei Lin, Founder and Principal of SAIL Playhouse. After completing my Bachelor of Science in Early Childhood Education at Wheelock College (Singapore), I was a preschool educator at a mainstream preschool for a couple of years before deciding to take the plunge into early intervention (EI). I believe that if I can help a child who struggles to learn to blossom, then I can help any child succeed.
I feel blessed to have the opportunity to work with children with a wide range of learning needs – from infants and young children who require high support, to those who thrive in mainstream education with minimal support. Throughout the years, I came to realise the importance of developing children's soft skills (or what we call life skills), which are so often neglected in our haste to cover curriculum. These skills include focus and attention, making connections, risk taking, social sensitivity, emotional regulation and grit.
10 years on, I started SAIL Playhouse to realign early childhood education to develop children's soft skills, so as to prepare them for a globally diverse future, while nurturing our little ones to become leaders and advocates for a kinder, more compassionate and cohesive society.
By the way, I am also mother to a soon-to-be three-nager toddler. When I'm not too busy juggling with keeping the playhouse smooth-sailing, I enjoy chatting with my daughter. Kids say the darnedest things, but they surely make our day!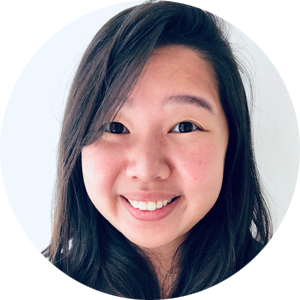 Cindy Lim
English Teacher
Hello, I am Teacher Cindy, class teacher of N1 Patience 2019. I made up my mind to join the early childhood education sector when I was 14 years old. My experience as a voluntary inline skating instructor, as well as organising teams for annual children's camps with the Teck Ghee Youth Executive Committee had great influences over this decision.
Upon graduating from Ngee Ann Polytechnic with a Diploma in Early Childhood Education (Teaching and Leadership), I worked for two years in a Government preschool centre before furthering my studies at the Singapore Institute of Technology. There I obtained my Wheelock College Bachelor of Science in Early Childhood Education.
There is no other bigger passion in my life than working with young children; to prepare them for life, focusing on character building and life skills. As a solo traveller, I always find myself visiting schools around the world, such as Nepal, United States of America, Vietnam, Finland and Thailand, to observe their curriculum and culture. I strongly believe that through these cultural exchange experiences, I am equipping myself with more skills and knowledge that I can pass on to my students.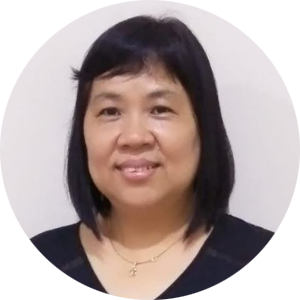 郑老师
大家好!我是郑老师。我从事幼儿教育约有二十几年,拥有幼儿教育大专文凭。我是具有爱心、热心和耐心的老师。我非常喜欢小朋友也很享受当妈妈,我育有两个非常棒的儿女。
身为妈妈,我亲身体会到身为父母的喜乐与担忧。从事幼儿教育,能让我与年轻父母们一起分享我的经验,又能参与幼儿成长的每一个过程。我为此深感荣幸也非常感恩!
我擅长于利用周遭环境和事物来启发幼儿探索这世界的好奇心。我也喜爱用音乐和舞蹈来带动幼儿学习的兴趣。
我平日喜爱上网阅读和收集好玩有趣的事物,并且导入在教材里与小朋友分享。我最享受的时刻就是为家人准备简单的饭菜,和他们相聚在饭桌上,无话不说。
邵老师
大家好!我是邵老师。因为关注自己孩子的启蒙教育,我选择幼教这个职业。所以再次背上书包踏进校园,以优良的成绩完成幼教大专学业。
我是个有爱心、耐心和责任心的老师。我非常喜欢孩子 。我喜欢和孩子们在一起,跟孩子们在一起有永久享受不完的惊喜和被他们包围着的幸福感。
我擅长想象和创新,总能给孩子带来惊喜和感动; 也喜欢用唱歌和跳舞让孩子们对我的言行感兴趣。
闲暇之余我喜欢听音乐和看新闻; 收集一些与幼儿有关的素材,并与孩子们分享。 节假日喜欢与家人到图书馆翻阅书籍或到户外感受大自然的美景
Buvanesh Selvaretnam
Teacher & Curriculum Specialist
Hello everyone! I am Buva, class teacher (N2 Courage) 2019 / Curriculum specialist at SAIL Playhouse.
I started my teaching career as a tutor, both at learning enrichment centers and in private settings where I was first exposed to teaching several children, all of whom had differing learning needs and abilities. Coupled this work experience with a long period of raising my younger brother who had dyslexia (a developmental learning difficulty), I felt I was in a privileged position to relate to and guide students under my tutelage.
With a diploma in Early Childhood Education (Teaching & Leadership), I then went on to pursue my Bachelors In Psychological Sciences, where I majored in Child learning and Development. This further enabled me to understand typical and atypical development in children.
I have had worked with children of both the mainstream and the special education sector. Some of my roles include being a teacher, research assistant, centre supervisor, behaviour therapist, enrichment facilitator and shadow teacher for children who required additional assistance.
My aim is to best understand the strengths, weaknesses and learning styles of individual children in order to guide them accordingly for a meaningful learning experience.
I strongly believe every child can be nurtured to their best potential under the right care and conditions.
"All kids need is a little help, a little hope and somebody to believe in them"
Apart from nurturing little minds, I am an ardent football fan who enjoys playing field/street soccer too. Other times, I golf, love playing the piano and bake a whole lot too hehe!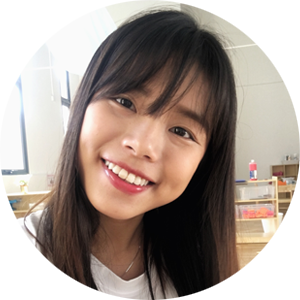 Petrina Tan
Teacher Assistant
Being an early childhood educator has been something I've always wanted to pursue since I was young. I believe that a lot of learning starts from a young age. Being an early childhood educator is really important in shaping a child, so it is an honour for me to be a Teacher Assistant at SAIL Playhouse!
It brings me joy to see our little SAILors smile, be their own cheerful selves every day and look forward to attending school. I will be taking my Diploma in Early Childhood Education this February and hope to join the sector to become a certified early childhood educator soon!
Whenever I am free, I like to watch TV dramas and catch up on reading novels.
Samantha Tang
Early Interventionist
Hi, I am Teacher Sam and I have been working with children with special needs for close to 8 years. I graduated from the National University of Singapore with a Bachelors (Honours) degree in Psychology. Previously, I was a special education teacher in several special needs schools in Singapore. I have also supported children with Autism and learning difficulties in pre-primary schools in Perth, where I lived for 2 years.
I can tell you many things I love about being a teacher; I get opportunities to be creative, to do fun activities, to behave like a kid etc. But the most important and meaningful part for me is playing an important role in the early years of the children I work with. Equipping them with crucial and foundational learning skills which they will in their later school years build upon. It is no doubt one of the most challenging tasks as a teacher, but it is also what makes this job so rewarding.
Enough of the serious stuff, let's move on to some interesting things I like to do in my free time! I enjoy reading and cooking – I especially like making soups and trying out new recipes. I do enjoy baking but I don't think I'm really good at it, although some say my tiramisu is pretty good! Like everyone else (I hope), I do watch quite a bit of television, mainly crime and investigative TV series like Criminal Minds and Sherlock Holmes, and the list goes on. And of course, I LOVE travelling! Whether it is for hiking, sightseeing, eating or shopping, I am always up for it!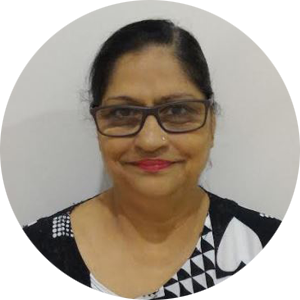 Aunty Daljit
Centre Attendant
Hi, I am Auntie Daljit, centre attendant at SAIL Playhouse. A fun fact about me: I was a seamstress and helped bring in the bread and butter to raise my 4 children. I was also a preschool cook and cleaner for 8 years before leaving to take care of my grandchildren. I enjoy my work here because I love children and I love cooking too! In my free time, I spend time with my family and sew as a hobby.
We offer free trial playdates and tours.